Associate Attorney
Jaylene Beligan
Costa Mesa, California
866-545-2415 / (714) 462-8376
714-462-8388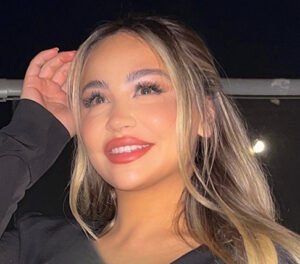 Jaylene Beligan is an Associate Attorney at California Employment Counsel, APC. As a third-generation civil litigator, Jaylene has worked in Plaintiff's firms for the last 5 five years. It has always been her goal to stand up for people who cannot stand up for themselves. She believes that fighting injustice in the workplace is a crucial piece to creating larger systematic changes that make the workplace a fair place for everyone.
Jaylene is a driven and compassionate attorney who graduated from Loyola Law School in Los Angeles after graduating with a degree in Philosophy from University of California, Berkeley. While in law school, she worked at an on-campus Pro Bono clinic that helped socioeconomically disadvantaged high school students with disabilities obtain proper school support in order to break the school-to-prison pipeline. In addition to her Pro Bono work, she obtained a dual concentration in Cybersecurity & Data Privacy and Intellectual Property. She received an Excellence in Cybersecurity award as well as the CALI Award for Excellence in Torts. She was also a dean's honor recipient at Loyola.
Jaylene's current practice is devoted to representing individual employees who have been harassed, discriminated against, retaliated against, or wrongfully terminated. Her cases involve sexual harassment, pregnancy, medical leave rights, racial injustice, gender discrimination, and retaliation for reporting misconduct. Along with the other attorneys at the firm, Jaylene works tirelessly to obtain the maximum compensation for her clients. These efforts have enabled the firm to recover millions of dollars in verdicts and settlements for victims of workplace malfeasance.
You should never be afraid to assert your
rights as an employee
NO FEES UNTIL WE WIN
We will fight for you
Contact Us for a
Free Case Evaluation