Trial Counsel
Nicholas A. Hane, Esq.
Costa Mesa, California
866-545-2415 / (714) 462-8376
714-462-8388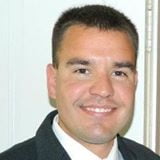 Nick Hane has been a Trial Counsel with California Employment Counsel, APC since 2017. Nick specializes in representing employees in all aspects of employment law, including sexual harassment, discrimination, retaliation, and wage and hour disputes.
Prior to law school, Nick was a Captain in the United States Marine Corps. He served three combat tours of duty (one in Iraq, two in Afghanistan) and was awarded two Navy Commendation Medals and the Combat Action Ribbon for his meritorious service.
Nick received his bachelor's degree from The Citadel, the Military College of South Carolina, with a B.A. in English and minor in World History. He then attended Southwestern University School of law and was awarded his Juris Doctor in 2017. While in law school, Nick served as a legal intern with the firm. He is licensed to practice before all courts of the State of California and the federal district courts.
You should never be afraid to assert your
rights as an employee
NO FEES UNTIL WE WIN
We will fight for you
Contact Us for a
Free Case Evaluation